Our Culture
Whatever your job at Paramount might be, you can thrive in a culture and environment where you can be your best self.
We're proud of what we do, and we don't forget to think about how we do it. Working with such iconic shows and platforms which have such a huge impact on people worldwide brings plenty of fun and exciting stuff.
You'll be made welcome at Paramount; whoever you are and wherever you're from, fairness and inclusivity are the words we live by. They matter to us.
"

Inclusion is is not a trend, it's essential for an organisation to thrive for the future."

Wincie Knight, VP Global Inclusion Strategy

More from Wincie…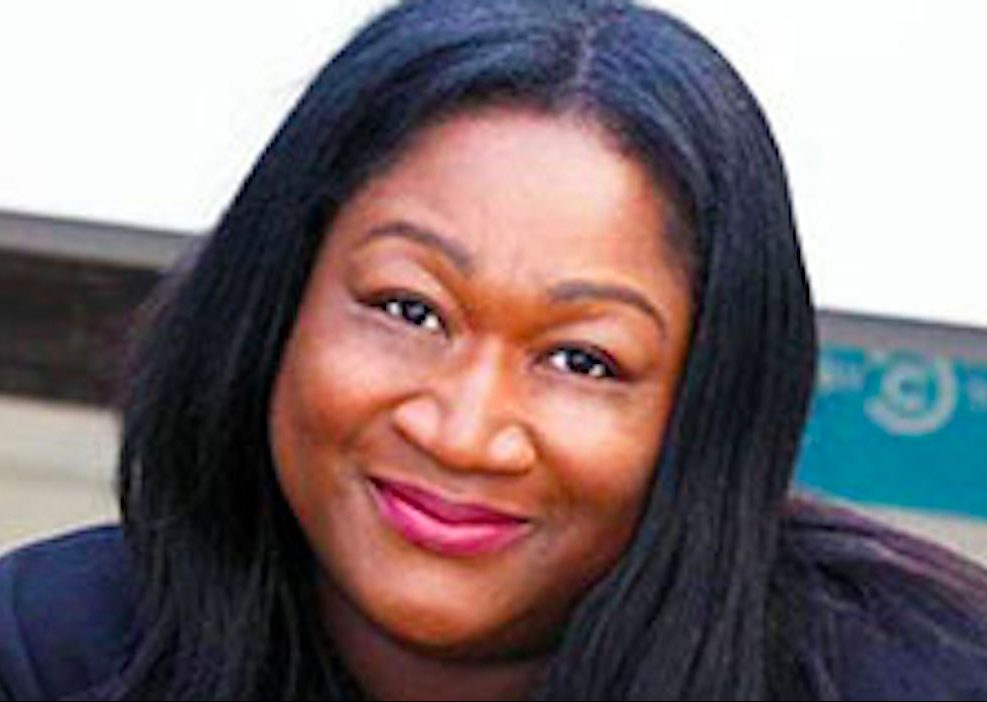 Employee Resource Groups
Our global Employee Resource Groups (ERGs) provide a forum for our people to flourish personally and professionally while offering our brands business support. Lots of our workforce are members of these employee-led groups. Click on the drop-down menu for more details.
Read more…
The ParentHood is our ERG focusing on working parents and families. Through a flexible support network, open communication and practical tools and resources, the group helps members achieve professional excellence while creating a healthy work-life experience and giving back to the community.
Read more…
Rise provides an inclusive global community where next-generation leaders engage with ideas, executives and each other. Through providing new skills, resources and exposure, the group aims to activate, connect and develop early-to-mid career employees across Paramount.
Read more…
Women+ creates a network based on mentorship, education and programming. The group supports Paramount women and their allies and provides stepping stones to achieve higher personal and professional business goals.
Read more…
Fusion aims to promote inclusion by celebrating cultural diversity in our London workplace. Fusion projects have ranged from hosting speaker sessions with positive role models to celebrating cultural awareness days. Events celebrated in the UK include Chinese New Year, St. George's Day, St Patrick's Day, Black History Month and more.
Read more…
Proud is our lesbian, gay, bisexual and transgender ERG group employees and allies. By providing a forum for ongoing open dialogue, Proud aims to enrich the professional and personal development of LGBTQ+ employees and business divisions at Paramount by promoting community, cause and culture.
For more information on our ERG groups, check out our video here…
Support when you need it
The Approach Team is our group of employees trained in mental health first aid MHFA-certified who are available throughout the week to provide one to one support to other employees in need of a private chat. They are then referred to our EAP service if in need of further advice. For more info on wellbeing, check out the We Care section.
 
 
Our commitment to Mental Health support and awareness doesn't stop there. We have signed the Mental Health Charter.
Our Partnerships
We are proud to partner with incredible companies which push us to challenge our processes and mindsets to always think and act inclusively. We are committed to not only ensuring our recruitment process is inclusive and accessible for everyone, but that we can engage fantastic talent from diverse communities and support and champion individuals into thinking about a career within Media and Paramount.
Our partnerships are:
Inclusion
Inclusion is a priority.
We're committed to creating an environment of inclusion and belonging and content that reflects, celebrates, and elevates our audiences' diversity. It's our responsibility to use our platforms to connect the world, create culture, mark the moments that matter to us, and make meaningful and lasting change.
Our Office of Global Inclusion has a mission to foster a culture of inclusiveness, which holds leadership accountable for creating and championing a diverse, multicultural workforce where all employees can contribute to our company's success.
Read more here from Marva Smalls, our Global Head of Inclusion.
We give our people a voice through our Employee Resource Groups (ERG), from LGBTQ to working parents and B.A.M.E, meaning this is a place where you can be you and belong.
Using our content to change perceptions
We have immense reach and because of that we have a unique privilege to help change perceptions with our content. We're determined to ensure diversity and inclusion is present in the projects we are involved with, for our own screens or for distribution.
That includes the content itself and the writers, artists, showrunners, and other creators behind the scenes. Our longstanding company-wide diversity and inclusion talent initiatives have been trailblazing, and we're committed to fostering diverse talent.
We've launched several new programs, expanding our focus on social justice and equity and providing more opportunities in front of and behind the camera.
We continue to grow and ensure diversity among our suppliers and who they partner with.
No Diversity, No Commission
'No Diversity, No Commission' covers our entire international organisation of 180 countries. The policy requires production companies to adhere to diversity guidelines before budgets are signed off, and productions are approved to begin. Paramount Networks International has committed to identifying scripted content that promotes underrepresented cultures for its youth, entertainment, and kids brands. In Europe, 30% of Paramount Networks International's 2021 budget will focus on producing stories about underrepresented groups and issues.
New Faces, New Voices
Channel 5 is committed to showcasing experts with a diverse range of skills and experiences and want to attract the broadest range of talent to participate.   As such, we'd particularly like to hear from disabled people, those from black, Asian and minority ethnic communities, women, those from lower socio-economic backgrounds, and the LGBTQIA+ communities from all around England, Northern Ireland, Scotland and Wales. If you have a new and special story to tell and you believe you have a new viewpoint which the Channel 5 audience would like to hear please find out more: https://www.channel5.com/nfnv-privacy-policy/
Channel 5 B.A.M.E Indies Initiative
Channel 5 has commissioned a range of projects from seven Black, Asian, and Minority Ethnic (B.A.M.E) owned and managed production companies following the launch of its B.A.M.E indie initiative. The projects were created in collaboration with the TV Collective and saw nine production companies teamed with Channel 5 commissioners to support their delivery of mainstream programmes. The 'Promotion Opportunity Project' identifies and supports the promotion of B.A.M.E talent in the UK production sector. It's all part of Channel 5's commitment to nurturing diverse off-screen talent. The aim is to champion several mid-level freelancers to help their career progression.
VIAYOU
Every other year, Paramount UK shares with data and insights on the Paramount UK employee population. ViaYou was organised by our Office of Global Inclusion and publicised internally by our Communications team so we can better understand.
Our Gender and Ethnicity Pay Gap
By law, all UK-based companies with more than 250 employees are required to publish information on an annual basis about their gender pay gap –the difference between average pay for their male and female employees.
This is the third year we have produced Paramount UK's Gender Pay Gap Report and the first year we have voluntarily produced Paramount's Ethnicity Pay Gap Report. Please click on the link below to read the reports. https://www.channel5.com/viacomgenderpayreport/
Nurturing Talent
We've launched our first ever B.A.M.E Talent Sponsorship Programme. It pairs junior staff members from a B.A.M.E background with a senior leader to work on a project outside their business area. The sponsorship is all part of creating equitable working practices. We've also launched our Female Talent Programme to help female-identifying employees develop their professional development. Recognising B.A.M.E and female talent is essential to us and stems from research on our company population.
Race and Equity Task Forces
We have created three companywide Task Forces to develop initiatives that will address racial equity in every area of our business.  Each group will have an executive chair and will critically require support from employees across our organisation.
UK Inclusion Board
The UK Inclusion Board ensures our Paramount UK senior leadership team is closely aligned with our Employee Resource Groups (ERGs).
Sound like a place where you could be you?
Check out the range of UK jobs at Paramount here…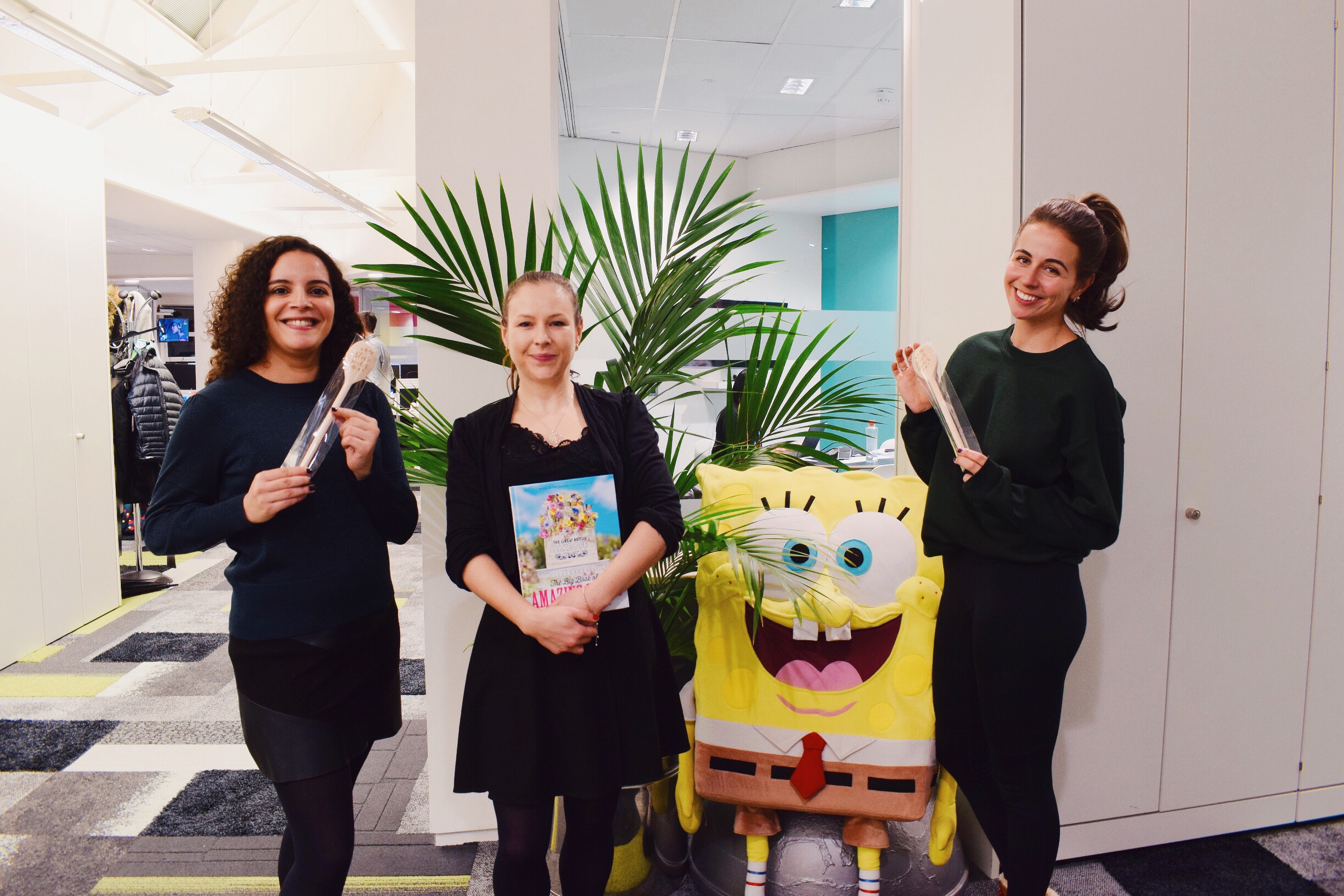 Stay connected
Follow us on
© 2023 Paramount Global. All rights reserved